Are you looking for a way to relieve your stress and find a sense of peace? Are you recovering from a sports injury, and hope to speed up the recovery process? Do you want to change up date night by scheduling an activity that's relaxing and healthy? In all of these scenarios, massage therapy can be a great solution. Whether you work with a massage therapist as part of an injury recovery plan or you come in during your pregnancy to ease some of the side-effects of carrying a child, you might be amazed at all of the benefits of a therapeutic massage. If you live or work in the Albany area, book an appointment at Rejuvenation Massage, LLC, and start experiencing those benefits right away!
We're fully certified massage therapists who are licensed and insured for all of the massage therapy services we offer. We're pleased to provide:
Swedish massage
Deep-tissue massage
Craniosacral therapy
Reflexology massage
Sports massage
Couples massage
Pregnancy massage
When you choose Rejuvenation Massage, you'll gain access to experienced massage therapists who want nothing less than your complete satisfaction. We use safe, effective massage techniques to manipulate your muscles, tendons, joints, ligaments, fascia, and skin, with the goal of promoting greater health and well-being. Depending on the type of therapeutic massage you select, we offer massage lying on a table, sitting in a massage chair, or lying on a mat on the floor. We're also pleased to offer massage on site—if you're unable to come to our facility, we can come to you.
Craniosacral Massage Therapy
Rejuvenation Massage is pleased to offer craniosacral therapy, a gentle method of massage therapy aimed at improving the function of the central nervous system. Using very light massage techniques, our expert therapists can bring relief for TMJ, chronic back and neck pain, post-traumatic stress disorder, other stress and tension issues, and fibromyalgia. For more information about the benefits and applications of this form of massage therapy, call Rejuvenation Massage today.
Reflexology Massage Techniques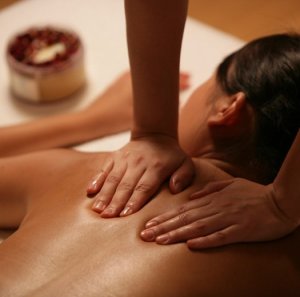 Reflexology is based on the premise that a map of the entire body exists in the hands and feet. By putting pressure on certain points that relate to specific organs, a reflexology massage therapist can unblock those areas, leading to improved well-being. Reflexology can also be ideal for encouraging relaxation and relieving stress. If you want to learn more about this form of massage therapy, contact Rejuvenation Massage. We'll answer your questions and give you a free estimate for your session.
Rejuvenation Massage is proud to be affiliated with Associated Bodywork and Massage Professionals. Our experience, training, and skill allow us to give you excellent sports massage, pregnancy massage, or whatever else you need, always with an eye toward your safety and satisfaction. We work by appointment only, so call now to schedule your appointment with a certified massage therapist! We look forward to helping you feel better, inside and out.